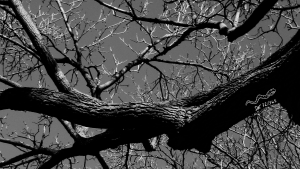 Right up front I want to mention that technically this is a photograph from when I was out taking pictures yesterday. I ended up with a lot of great shots, and I figured before I head out for the afternoon today it would be a good idea to share one of those photos and get my post up at a decent time. I'm positive that I get more interested viewers when I post during the day. It certainly feels that people take notice more often when I get my post up mid-day. So that's what we're doing today!
Now, of course I'm still going to head out in a short while to get some photos for today. I do it every single day, and I'm not going to break that chain. That's part of this whole building a habit thing. I'm already there with creating art everyday, I want to get there with taking photographs as well. It's something I've never done – but always wanted to do – before this year.
Basically, there have been lots of times over the past few years where I'm creating some artwork, and I've needed photographs as reference material to get something to look just right. Whether that's a tree, a person, or something else, it's always beneficial to use references. Rather than look for those online, I want to be able to take my own photographs and incorporate those into my artwork. That's the general idea anyways.