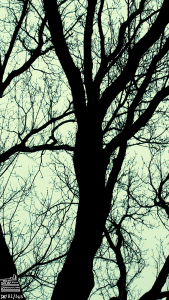 Lately it seems that I end up with photographs that are really quite narrow. The actual size of the image, I mean. I really like the looks of these as you kind of scan over it from the top to the bottom, or from the left to the right. More so, at least, than one normally does. The problem with this though is that images like these ones don't fit the image size criteria for Instagram. When I go to share the image it comes back with errors. I then have to cut some of the image off (usually my doodles in the corner get removed) in order to share it.
It's really only a minor annoyance. What I share here on my blog is always the official image, and that's what I'm mostly concerned with. As long as it looks good here, and I try to get it as best as I possibly can everywhere else, then I'm okay with it. I don't really like how Instagram does things anyways, it's just an easy place to get lots of likes, and the occasional comment. I don't think there's very much crossover when it comes to Instagram and other platforms anyways. I feel Instagram people stay on Instagram.
I've done some research into getting click-through's and making sales via sites like Instagram, but that's not convenient in the slightest when you can't even post proper links that take people away from the Instagram app. I can write out an address, but the viewer would literally have to remember it and then go type it into their web browser. So it's very inconvenient, actually. I don't even bother with that anymore and once this Year of Creative Habits 2017 project is behind me, I'll likely use Instagram as a place to continue sharing the photos that I take.
----------------------------------------------

Help support my creative habit by liking, sharing, or commenting on my posts! Visit me on the Facebooks! Or, if you like, click right here! to help support me and my creative habit financially. Any and all assistance is greatly appreciated! 🙂